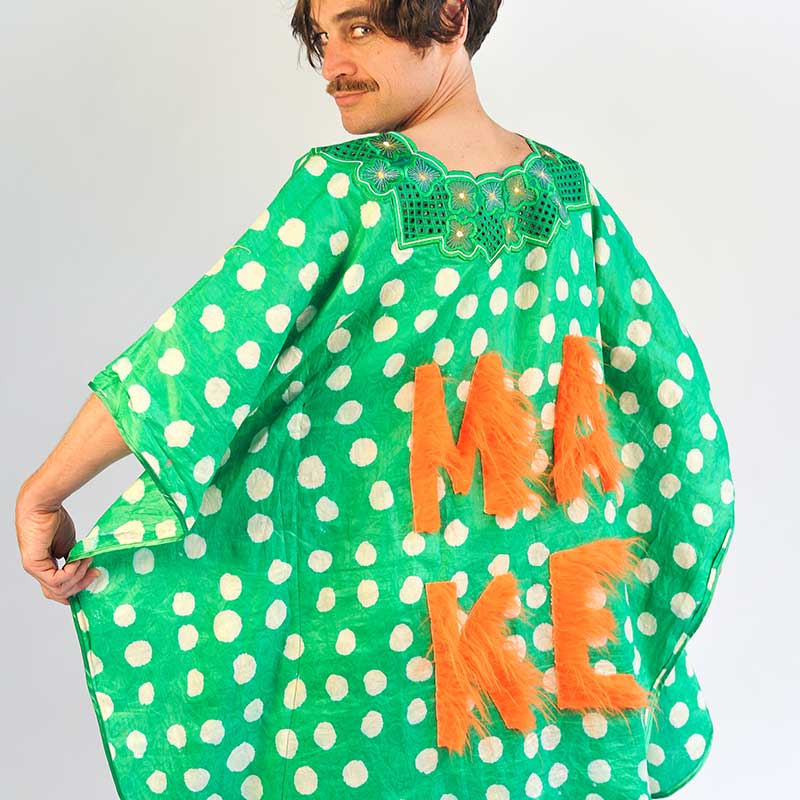 Textiles & Fashion Design
Tutor: Sally Turner
Skill Level: All abilities
Create a collection of textiles ranging from garments to soft furnishings. Learn the skills of appliqué, embroidery, crochet, knit and printmaking to create artwork you can wear, use or display.
Create textile designs on paper, refine your design, then transfer it onto fabric using simple effective techniques. Experiment with a variety of textile surface techniques to enhance your material. Learn how to design and construct garments, cut a pattern, and use a sewing machine. Create your own accessories, elaborating on your own sartorial taste and sense of style. Research the techniques of other textile artists who inspire you and learn from their methods of construction.
Aim to produce finished products to a professional standard, worthy of entry into the market place.