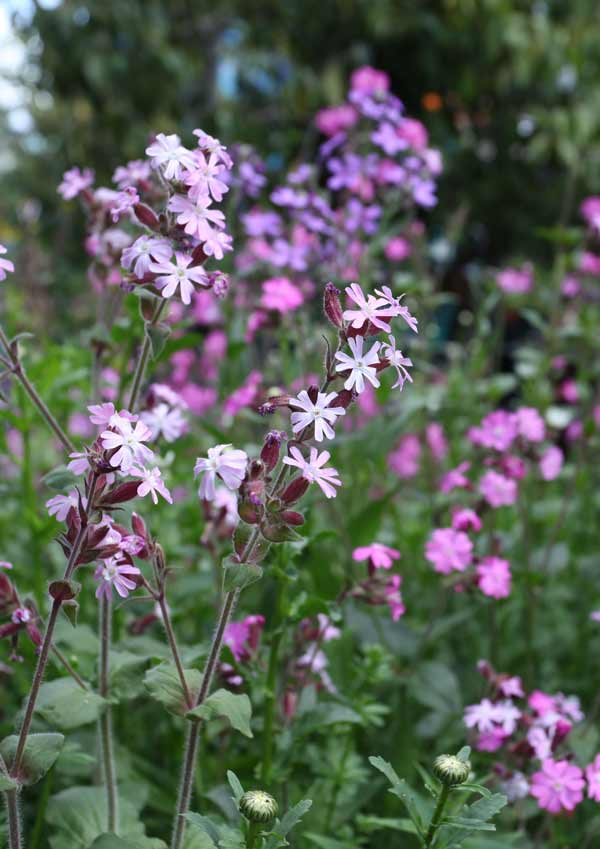 Progression Gardening Sessions at Core Landscapes
For people with lived experience of mental ill health
For people who prefer to learn in an informal environment and/or
For people with gardening experience who can support others in their learning
Progression Gardening Sessions are for Core Arts members with some gardening know how already. They are a perfect follow on from the afternoon workshops. People build on their gardening skills, or share existing ones, with experienced staff and volunteers in friendly, informal and beautiful environments.
A wide range of gardening skills are developed by helping to care for Core Landscapes' roof garden and micro plant nursery and by nurturing the Core Arts members' community garden. Gardening has been proved time and time again to boost mental wellbeing and the skills learnt also help to promote confidence and self-esteem. The gardens are safe spaces to meet new people and new plants. People can work in pairs, small groups or individually as they prefer.
Core Landscapes also runs Horticultural Workshops for those who prefer to learn in a structured way with a different gardening topic covered each week during spring, summer and autumn. They are a great way to get into gardening.
The gardens contain wide ranges of flowers, trees and shrubs for all seasons, medicinal plants, food growing, wildlife pond, container orchard, plant nursery, greenhouse, construction area, drought tolerant planting areas and acid loving plant display. Everything on the roof garden is expertly grown in containers, as Core Landscapes has historically moved from site to site when the land it is housed on gets developed taking the planters with it. It moved to its current roof garden site at Core Arts Hackney E9 from Whitechapel E1 in 2019, and was previously housed in Canning Town E16. We don't use herbicides or pesticides – everything is grown organically.
People can learn about:
Plant propagation (making new plants from existing ones)
Plant identification
What plants to grow where and why
Food to grow all year round
Container growing
Herb growing
Organic ways to control pests and diseases
Soil management and compost systems
Sessions are held on Thursday mornings from 10.30am to 12.30pm (whatever the weather!)
For more information or to register interest please email Nemone Mercer or call her on 07585 770 868.