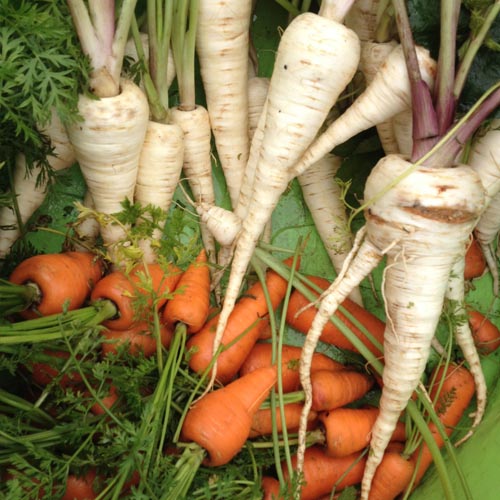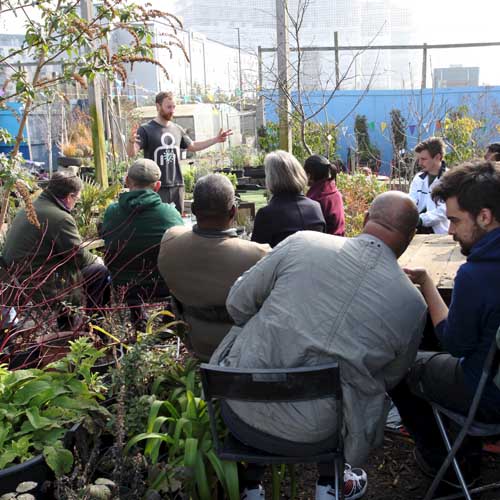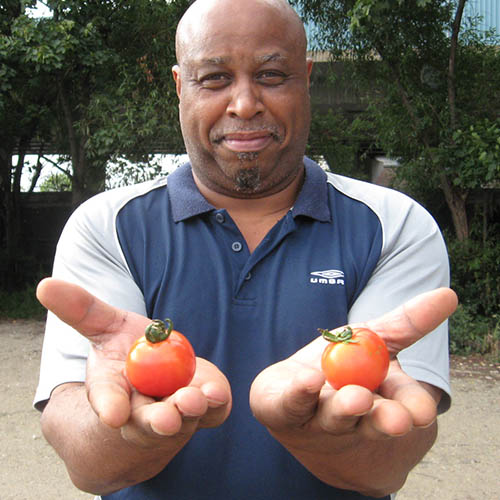 Workshops, Training and Support
Beginner Gardening Sessions at Core Landscapes
For people with lived experience of mental ill health with Core Arts membership
For people who like to learn in a structured way and/or
For people with gardening experience who can support others in their learning
These workshops are for people who would like to feel more confident about gardening and are complete beginners, or people who have a little gardening knowledge but would like to build on skills they have. Download the programme here [pdf].
Core Landscapes' Beginner Gardening sessions are delivered by experienced and qualified gardeners, and social and therapeutic horticulturalists, who are extremely passionate about the value gardening can bring to the quality of life and mental wellbeing. It is a structured and supported programme of practical horticultural sessions with clearly identified aims and objectives. Each session will give you a good understanding of gardening topic, and the skills to try out new ways of growing and exploring new plants.
The programme covers 9 gardening topics per term rolling throughout spring, summer and autumn. It includes a group visit to another garden for added inspiration. (When Covid restrictions allow) People then may be able to continue learning at their own pace in the "Progression Gardening Sessions" at Core Landscapes' roof garden and plant nursery and Core Arts' members garden nearby.
Beginner Gardening Sessions run throughout the year and Core Arts members can join at any time (space permitting).
Please contact the Core Arts office to book a space or for referral information.
For more information about Core Landscapes contact Nemone Mercer, Core Landscapes Manager 07585 770 868 or nmercer@corearts.co.uk
Sessions include:
All about the soil – from compost making to liquid feeds
Sowing new seeds – indoors and outdoor techniques
New plants from old – lots of propagation top tips
Herbs for window boxes – things you can try at home
Food all year round – including the winter months
Pest and disease control (organically) – no need for chemical sprays
Seasonal Inspiration and lots more…
Gardening has been proved time and time again to boost mental wellbeing and the skills learnt also help to promote confidence and self-esteem. The gardens are safe spaces to meet new people and new plants, building up experience and knowledge of many different plants and how to get the best from them.
The gardens contain wide ranges of flowers, trees and shrubs for all seasons, medicinal plants, food growing, wildlife pond, container orchard, plant nursery, greenhouse, construction area, drought tolerant planting areas and acid loving plant display. Everything on the roof garden is expertly grown in containers, as Core Landscapes has historically moved from site to site when the land it is housed on gets developed taking the planters with it. It moved to its current roof garden site at Core Arts Hackney E9 from Whitechapel E1 in 2019, and was previously housed in Canning Town E16.
Core Landscapes will be developing a new meanwhile site later in the year…

"Really inspired, and relieved…"
"Really enjoyed it – nice to feel connected and supported."
"A fantastically lead day which challenges every day work practises and leaves you better equipped to tackle the challenges of community volunteering programmes."
"Extremely helpful to us."
"So articulate and eloquent!!"
"It has been excellent experience for me to talk through the practical issues knowing she fully understands the issues working on a community project…"
"I found it helpful to talk about the garden and listen to different ideas."
"Very well delivered information."
"Thank you – really helpful."