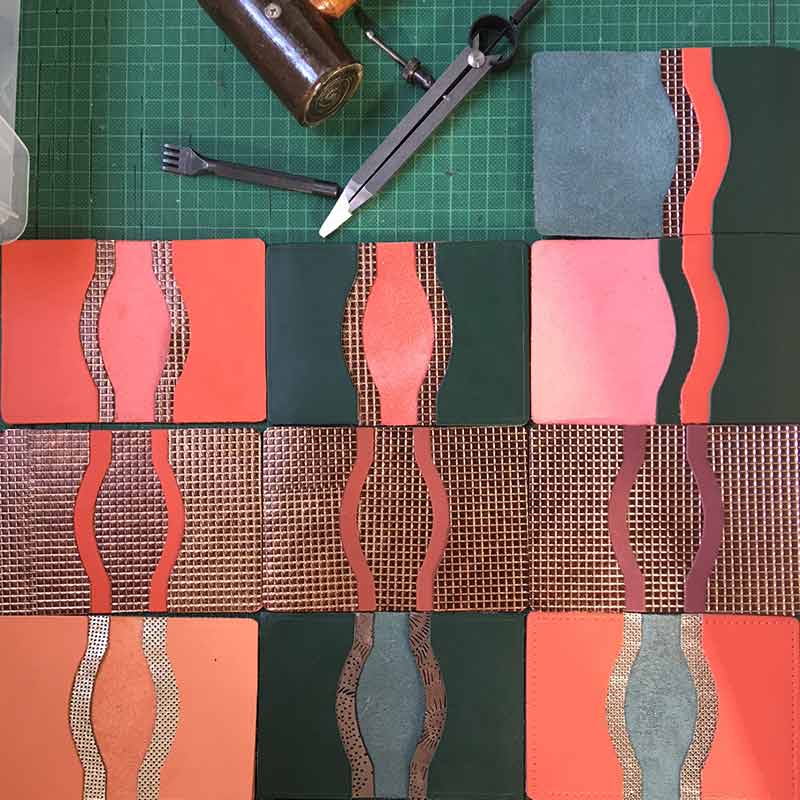 LeatherCraft & Accessories
Tutor: Sally Turner
Skill Level: All Abilities
Leathercraft and Accessories at Core Arts offers students a natural companion class to Fashion and Textiles.
Specialising in Leather-craft, but also using a variety of materials, including vegan friendly leather substitutes, wirework and beadcraft, we help students to realise their best personal potential in Accessory Design.
This can include traditional outcomes and product ranges that we would expect to see in the Accessory departments of modern fashion brands such as bags, wallets, keyfobs, or body adornment and conceptual pieces we help transform from their imagination into real wearable items or standalone art pieces, whether functional or decorative, or both. Students can learn about professional processes for commercial production, including costings and supply chain, alongside traditional hand crafting techniques.
Sustainability is key, and many of the materials we provide are high quality surplus materials from the fashion industry, thus saving it from landfill. Students are also encouraged to bring their own materials accordingly.
We can help signpost to outside resources and suppliers, to enable students to continue on in the field if they so wish.