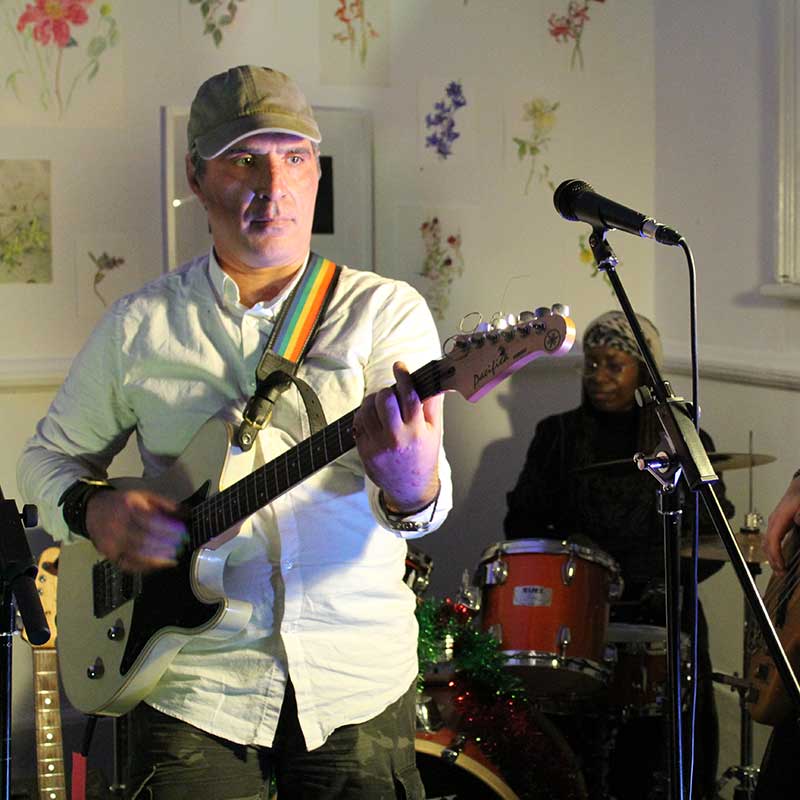 Easy Jam Sessions
Tutor: Jo Cribbin
Skill Level: All abilities
Welcoming musicians of all abilities into the Music Studio, to participate in our relaxed and creative easy jam sessions. We insure the group is collaborative whether you are new to jamming, as well as a seasoned musician.
Choose from the variety of Core instruments you are familiar with or pick up a new one. Vocalists are equally welcomed. Focus on your listening skills, paying attention to the instrumental and vocal sounds being produced. Using simple structures as the starting point for creative musical journeys, develop your music skills in chords and sequencing, creating harmonies and rhythm.
Playing in a variety of styles and genres, we cater to all tastes, from Rock to Reggae, Hip Hop to Folk. Better still see how different genres fuse to make something completely new and original.
Musicians are welcome to work towards a recording or public performance or to simply play for the fun of it.