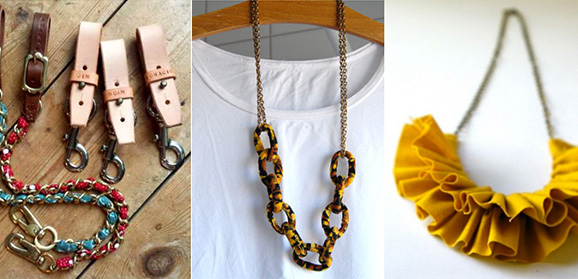 Jewellery, Leatherwork and Small Accessories
> Location: Art Studio 2
> Tutor: Sally Turner
> Skill Level: All Abilities
Taught by a professional Fashion Accessories Designer, with experience designing jewellery and accessories for fashion brands, as well as her own label, the course will offer a variety of technical disciplines, and demonstrate product ranges that can be seen in the Jewellery and Small Accessory departments of modern fashion brands, as well as helping members to conceive and construct conceptual pieces.
The root of the teaching philosophy, is to open minds to possibilities of outcome, and to enable independent processing, experimentation, evaluation, and problem solving.
Individual projects may vary considerably, there will be a focus teaching methods on formal core techniques on the one hand, and inspiring and developing ideas, and confidence to experiment and try new things on the other.
The nature of jewellery and small accessories involves specialised craft techniques, such as leather manipulation, braiding, finishing processes, wire work and beading.
The course teaches short, but structured step by step tutorials and demonstrations, with the whole class or groups taking part. This would consist of guiding members though a project that is quickly attainable in a short time, for example a simple leather bookmark, or a metal component composite earring, or a straightforward sampler, that would incorporate five or six core techniques, with the aim to equip members with initial familiarity and confidence with materials and tools, and a focus on refinement and detail, and hand-finishing.
They can then develop their personalised projects as they wish, and explore their newly learned , preferred techniques in more depth, and enhanced with more personally tailored teaching as required. This would be interjected with further group and individual technical advice, tutorials, and demonstrations, in response to individual project requirements and member's needs.
Event Hours
(1)
Wednesday

02:00 pm – 04:00 pm

Tutor: Sally Turner
(Art Studio 2)