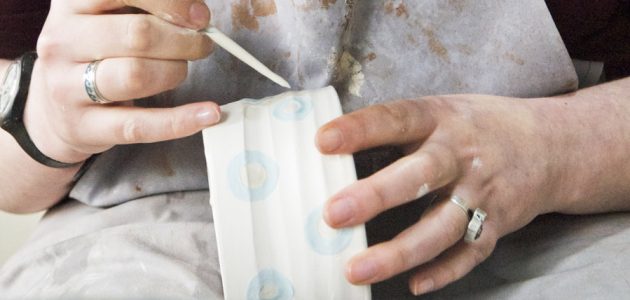 Ceramics (Throwing)
> Location: Ceramics Studio
> Tutor: Rebecca Cresswell
> Skill Level: Intermediate to Advanced
Learn how to work with your hands to create sculptures, ornaments, plates and bowls through different forms of clay.
A fantastic opportunity to develop your clay throwing skills, using both an electric wheel and a kick wheel. You will learn how to centre clay and open clay out to pull up and form vessels. Develop your creative technique and experiment on the wheel to create bowls, mugs, jugs, pots and plates.
Event Hours
(1)
Thursday

10:30 am – 12:30 pm

Tutor: Rebecca Cresswell
(Ceramics Studio)
Core Arts, 1 St Barnabas Terrace, London E9 6DJ
Tel: 020 8533 3500
Email: Send Mail
Registered Charity no: 1043588
Company no: 2985939
Please complete the online form to make a Referral to Core Sport
Use the link below to make changes to your Account, such as changing your email or password.