Corporate team-building days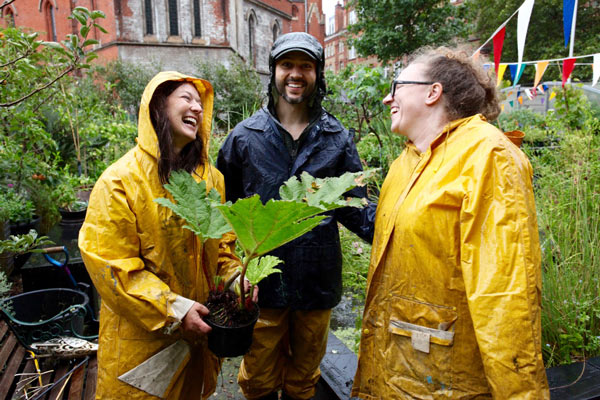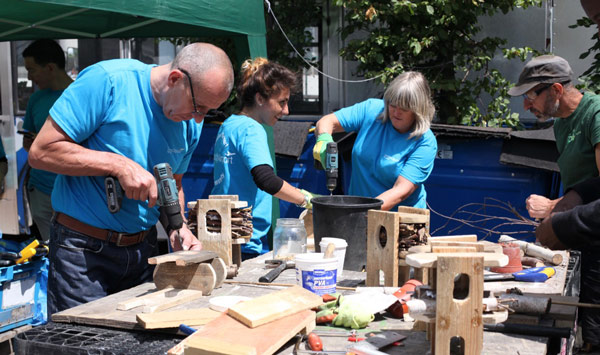 Core Landscapes can offer team-building days helping to for fill your corporate social responsibility (CSR) criteria.
Our out-of-the-office days can cover a range of activities depending on the season and what needs doing in the garden – but whatever time of year they are always:
Fun and rewarding

Bespoke

Well-organised

Fully supported
We can cater for small or large groups and aim to create a bespoke day based on your specific requirements. Activities can include challenging physical work or gentler more focused tasks, depending on the needs of the people taking part, all coordinated by enthusiastic and friendly staff.
Training is given on the day and volunteers' ideas and skill sets are utilised wherever possible.
Past projects include creating a green roof, constructing seats and window boxes, designing and planting up hanging baskets, making bird boxes and giving the pond a face-lift.
Corporate feedback is unanimously positive from a wide variety of companies. People particularly enjoy learning new skills in a beautiful space, the teamwork challenges, the mental respite from an office environment and knowing they are helping to support a project with impact.
By engaging in our innovative project you will be helping to keep an otherwise unused piece of Whitechapel land accessible to the local community – promoting positive mental health and wellbeing for all.
For more information, please contact Nemone Mercer at 07585 770868 or by email.

"Core Landscapes is such a quiet and relaxing spot, where gardening and friendships come together. Had a great day thanks."
"Fantastic Day! Very well organised by Core Landscapes. Thank you for everything!"
"Very educational and well-organised day for a great cause."
"Brilliant day! Would recommend to anyone to do. Fun and helping with local community."
"It's been mind calming and mind refreshing to be outdoors and contribute my day towards an amazing project changing and improving lives"
"Thanks for a lovely team building day, – it was great to get the chance to interact with colleagues outside of the office and to make a difference/help at the same time. Worked hard and had lots of laughs."
"It was a great afternoon with a nice project to work on. Lovely to be surrounded by so many flowers and plants. Inspiring and refreshing"