Core Landscapes
Community Garden and Plant Nursery
A Core Arts project
Creating a green haven for the community. By the Community.
Core Landscapes transforms vacant land in deprived urban areas into hubs for community engagement through horticulture, design, workshops, training and events – improving physical health, mental wellbeing and community cohesion.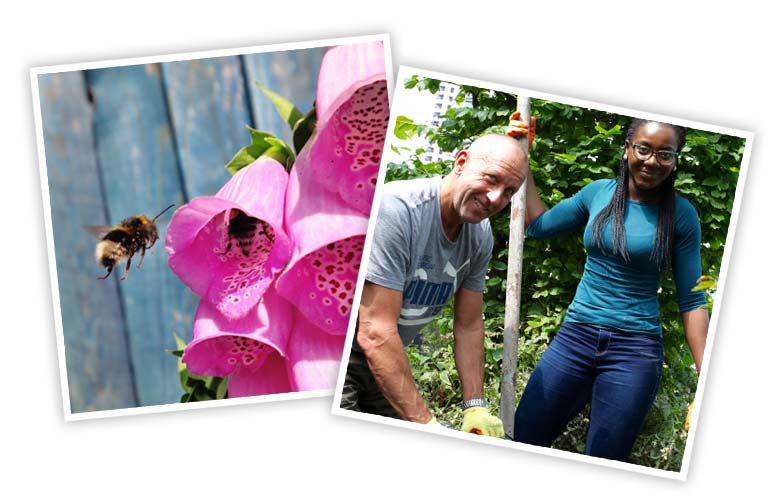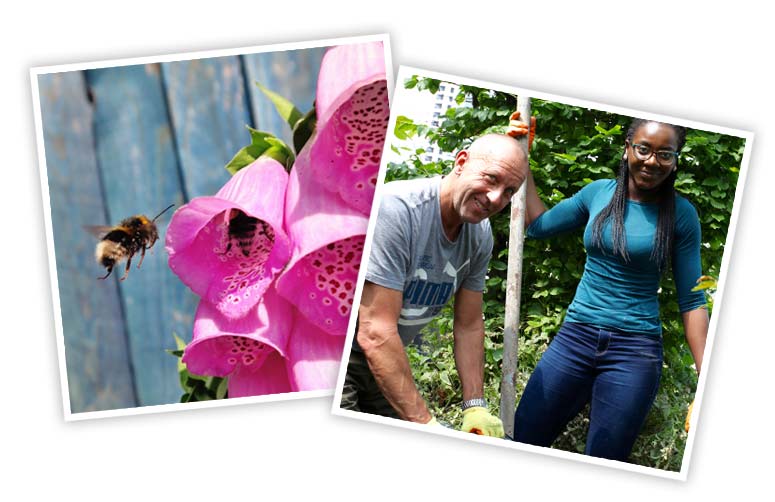 We moved to a new location, details coming soon
We'll be open to the public and project members on Tuesdays and Thursdays and weekend event days.
See what we are all about
Meike
Core landscapes featured in The Guardian, read more...
Meike
Whitechapel's 'mobile' garden behind Royal London Hospital on the move again [...]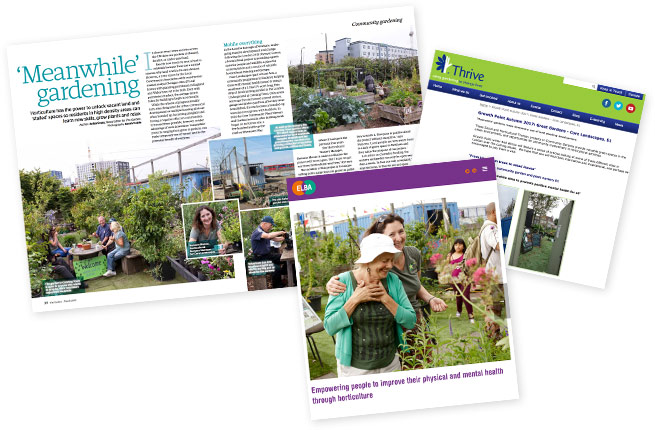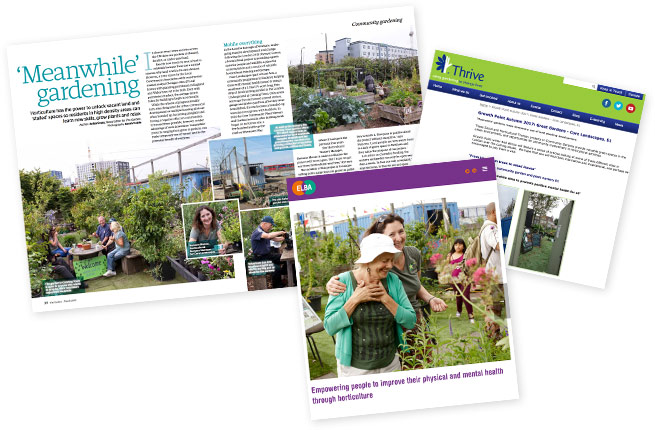 OVERALL WINNER "Our Community Award" – London in Bloom Award 2018

GOLD "London in Bloom" 2018

OUTSTANDING "It's Your Neighbourhood Award" 2018

BEST CONTRIBUTION TO HEALTH AND WELLBEING Groundwork Award finalist 2017

Finalist in the Groundwork Community Awards 'Best Community Contribution to Health and Wellbeing' 2017

'It's Your Neighbourhood Award' Thriving 2016

'London in Bloom' The Greener Streets Awards 2016

'It's Your Neighbourhood Award' Thriving 2015

Core Arts are Shortlisted for the City of London's 'Sustainable City Awards: Greening the Third Sector' 2013 / 14

Core Arts win The Mayor of Hackney's 'Best Sustainable Business Award' 2014

City Bridge Trust 'Growing Localities Award' 2013 Winner: reclaiming and developing wasteland category

'Capital Growth' 2nd Prize for Best Food Growing 2012

'London in Bloom' Certificate of Excellence 2012

Hackney in Bloom' Certificate of Excellence and a Green Penant Award for Best Community Garden, 2012 – relating to Core Arts Garden in Hackney

"I have poor mental health normally so this really impacted on me and gave me an anchor, a sense of belonging and of the opportunities to reach out and find work or leisure possibilities."
"I've learnt a lot about sowing, time length, watering and soil depth etc. I've seen that there are so many people who want a bit of green and cleaner cheaper healthier living despite being constrained by low incomes."